Protect Environment from Calcined Petroleum Coke Pollution
How to try our best to protect human health and environment? It is a crucial question before us. Because with the foreseeing economic perspective of alternative energies and the hesitance to nuclear power, we believe that coal based power generation will keep its dominating position for many years in future. So when we are thinking about the issues, first we must determine to change our traditional storage method of calcined petroleum coke.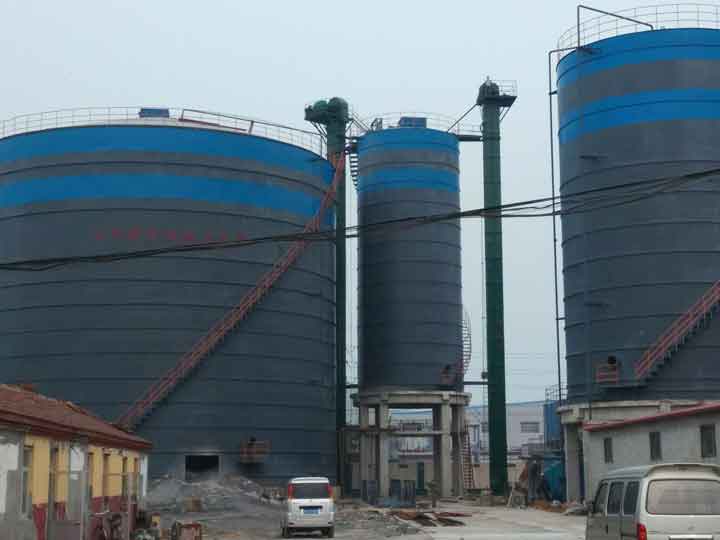 In the past, calcined petroleum coke may be stored in piles in a storage house or an open air near an oil refinery. The packaging way of 25kg or 1000kg polyethylene woven bag attached inner bag is often seen as normal phenomenon.
But nowadays in the developed countries the coke is usually stored in a steel silo. Why do they choose to store the coke in silos rather than in piles directly? The reason includes protection concerns on human health and environment.
Silo of calcined petroleum coke must be a totally enclosed storage system with many relevant equipment. Because of this kind of silo, it can help stop deterioration of the coke caused by weather conditions such as frost, wind and rain. It is very vital for us to maintain quality standards, reduce maintenance cost or improve operation level. The more important point is that we can avoid tiny particles from the coke disperse in the air or the surrounding areas and achieve the target of protecting our health and life environment, for example, land, river, life, etc.
Silo of calcined petroleum coke has to be taken many measures to strengthen the protections. Combustion of the CPC is the most dangerous hazard to human life and property as well as environment, so main measures are laid focus on special fire protections systems. Fire could be caused by self-heating or man, so temperature detector, gas detector and water spraying system are installed to ensure absolute safety.
To further eliminate your worries about silos, we hereby want to explain some wrong opinion for the coke silo.
Now some people are still convinced that the CPC must be subject to deterioration. The phenomenon may be right for some of the CPC stored in an open air where rain, oxygen and wind have free access to it. However, for sealed silos, all the factors can be deleted.
For scores of years, the coke has been stored outdoors or in a store house and the maintenance cost is very low. But if we choose to set up the modern silo systems, this will cause the larger increase of our cost, and then our products will have no competitive advantages in price. Actually through modern silo system, we will acquire more stable and higher quality of products than before. Our products will win more clients for us.
Nowadays our FLYER Company I technically capable of designing totally enclosed storage silo and provide you with relevant machine equipments as you need for storing huge quantities of the calcined petroleum coke to meet your high demand for human health and environment.
Get In Touch With