Welcome to Flyer Steel Silo
Flyer is a branch office of AGICO Cement International Engineering Co., Ltd located in Anyang, Henan, China. It was founded in 2007 with large-scale production workshops of 7000m² and over 300 employees. With more than 20 years of development, Flyer Steel Silo has been the top 3 steel silo industry in China. The product portfolio of Flyer covers various industries, such as construction materials, chemicals, grain and oil, slag and fly ash, and sewage treatment.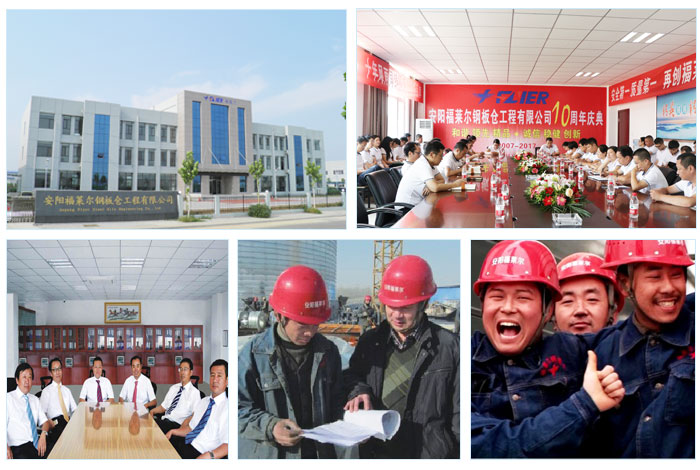 Qualification Certificates
Flyer has earned the secondary qualification in steel structure engineering contracting, the ISO quality management system certification, and the independent import and export business qualification.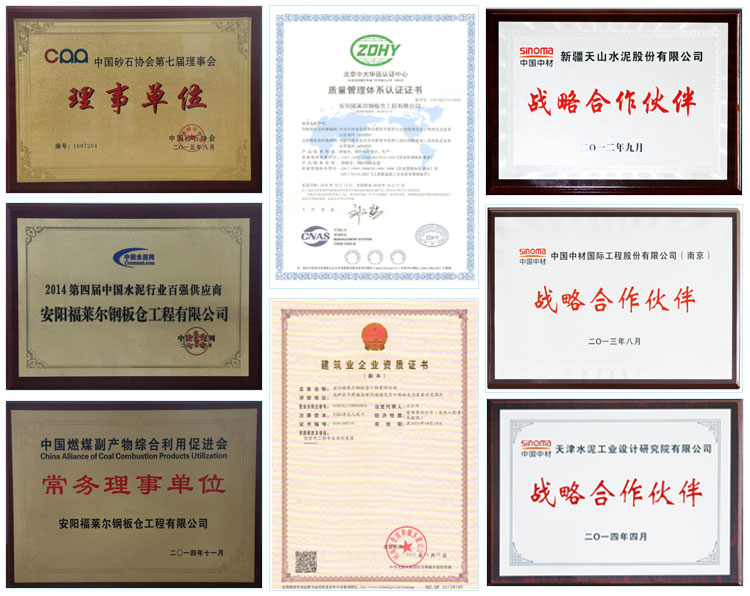 Patent Certificates
Flyer has specialized in steel silo's technology research, development and design for several years, of which Flyer developed SM60 equipment in 2012(Patent number: ZL2012202165005). This technology achieved 6mm steel plate's rolling. Flyer has obtain many patents since established.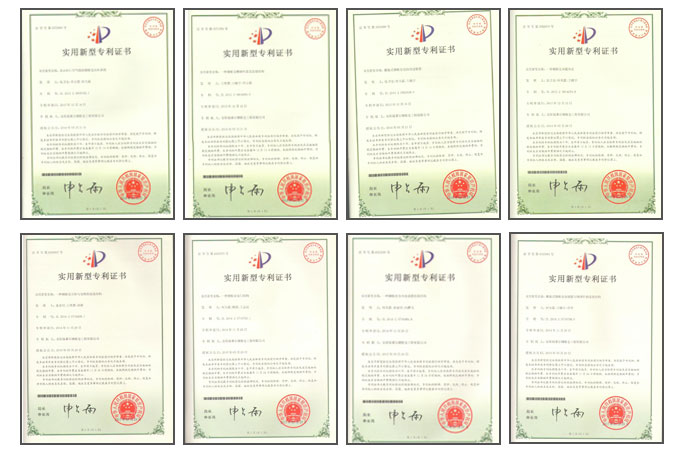 Cooperative Partners

Get In Touch With