Things You Should Pay Attention to When Using Steel Silo
Steel silo is a good choice for the storage of many things. The raw material for manufacturing steel silo is vital for the storage quality. Flyer steel silos is suitable for the storage of most solid, liquid and bulk powders. Moreover, there are also a few things that you should pay good attention to while using the steel silo.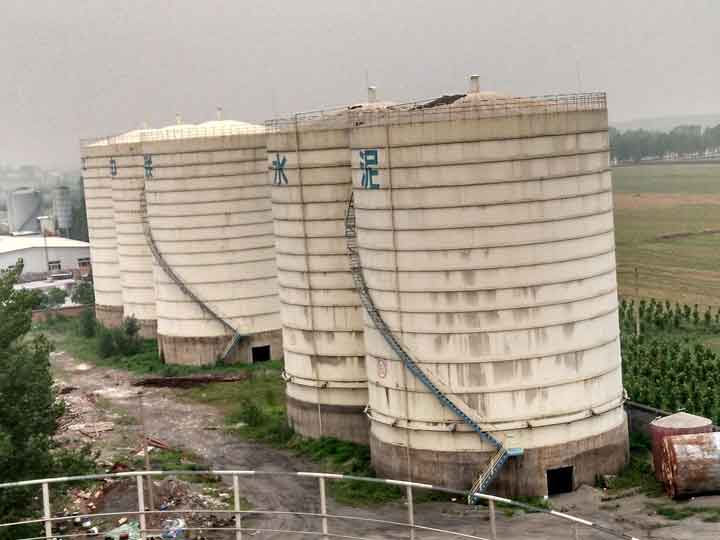 Material for Manufacturing Steel Silo
The steel silo usually chooses the common type of steel, for example, Q235. It is better and convenient with low cost. If the calculation of the silo wall in thickness exceeds the production capacity of the relevant equipment, low alloy of steel can be chosen to use instead of Q235. The steel plates of silo wall usually take galvanized process to meet anti-corrosion requirements. Therefore, galvanized layer becomes an important index of steel silo in the construction, which directly affects the service life of steel silo. It must be conformed to the commonly used standard of 400g/ m2 home and abroad.
Precautions in The Usage of Steel Silo
The user should appoint designated persons to charge the management of large steel silo. According to the relevant provisions, temperature and humidity inside of the silo shall be checked when the silo is in use. According to the natures of stored materials and storage time, the users shall take necessary preventive measures (such as cooling, transferring, etc.) to ensure the storage safe of various materials.
It is strictly forbidden to add additional facilities and loads to the large steel silo without authorization.
To prevent powder explosion when fire working in the silo. The operation safety is the first work. Inflammable and explosive materials in an enclosed large steel silo under the environment of accumulation will be a serious safety hazard.
The users should pay attention to the sealed inspection on conveying equipments of the large steel silo, valves and the other facilities. Also, the users should pay attention to rain check of the positions connected with the large steel silo to prevent rain leaking into the silo, resulting in deterioration of materials.
When cement clinker is loading, the temperature must not exceed more than 85℃. If the temperature is too high, it may cause deformation of the silo, resulting in unsafe factors
When gas is loading is loading, the pressure should not exceed 10-12kg, to ensure that the top hole is open, the dust is timely cleaned and the filter cloth insides does not accumulate dust.
It is strictly forbidden to eccentric loading and unloading, prohibited directly opening holes on the silo wall for discharging.
Regularly check whether the ventilation holes are open on the top or not, prohibited excessive air pressure.
Before the rainy season is coming every year, the users should carefully check the anticorrosion of the silo and make regular anti-corrosion treatments.
Get In Touch With